CBAS does not manufacture or distribute products; we provide descriptions of these products and information about their availability in this section. CBAS does not provide medical advice and we encourage you to speak with your health care provider about which methods are right for you.
Lea® Contraceptivum
Biovision
The Lea Contraceptivum is a silicone barrier with a removal loop and valve for the passage of menstrual fluid and cervical secretions. It comes in one size and is approved for up to 48 hours of continuous use.
Biovision has ended production of the Lea Contraceptivum following a failure of their manufacturing equipment. We are not aware of plans for production elsewhere.
Shanghai Lily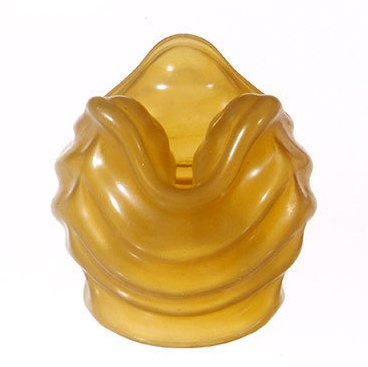 Shanghai Lily Life Rubber Product Co., Ltd.
The Shanghai Lily is a latex product that comes in four sizes: 54, 58, 62, and 66mm. It is only available in China.