CBAS does not manufacture or distribute products; we provide descriptions of these products and information about their availability in this section. CBAS does not provide medical advice and we encourage you to speak with your health care provider about which methods are right for you.
ORIGAMI Internal Condom (OIC)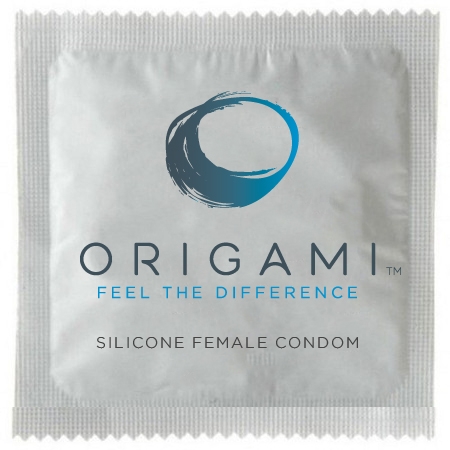 Origami Condoms, United States
The Origami Internal Condom (OIC) is a partner-initiated, internal condom designed to enhance sensation for both partners, improve ease of use, improve safety, provide direct tactile sensation, minimize slipping and breaking, and to accommodate a range of penis sizes. It replicates a fluid environment for the penis consistent with natural intercourse performance.
Unlike a conventional nitrile internal/female condom, the transparent OIC is molded with anatomy-specific design. Its unique material tested 100% biocompatible and non-allergenic in independent preclinical lab testing.
The OIC is inserted vaginally or anally before intercourse. It is intended to be used for contraception and prevention of HIV and other STIs.
The OIC was expected to reach the market in late 2016, but is not yet available, due to pending regulatory pre-market reviews with the CE Mark (EU), WHO, and the United States FDA.
VA w.o.w/Reddy

Medtech Health Products, Ltd., India
The Reddy Female Condom was developed by Medtech, Inc. This one-size device is made of latex and uses a soft polyurethane sponge to aid insertion and a firm, flexible outer ring intended to hold it in place during intercourse. The product is available in parts of South America and Europe. It is being marketed under the V Amour brand name in Africa and L'amour in South America. It is also approved for distribution in Brazil, Europe, and India.
The VA w.o.w.® (Reddy) Female Condom has received the European CE mark, and is approved by the India Drug Control Authority and Brazil regulatory authority; it is under review for WHO prequalification. Manufacturing is currently suspended.
Panty Condom

Innova Quality S.A.S., Colombia
The Panty Condom® is a panty with a replaceable pantyliner containing a pre-lubricated condom sheath made of polyethylene. The condom is inserted by the sexual partner's penis, and the panty itself can be reused with another condom for additional acts of intercourse. The Panty Condom received the CE Mark in 2003, and is under review for WHO prequalification. It is currently available in Colombia.
Phoenurse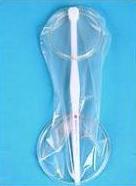 Tianjin Kangdunbao Co., China
The Phoenurse is made of a dumbbell-shaped polyurethane sheath and comes with an insertion tool, a water-based lubricant, sanitary towels, and disposal bags. It has received approval from the Tianjin Food and Drug Administration, and is under review for WHO prequalification. It is currently available with limited distribution in China and Brazil.
Wondaleaf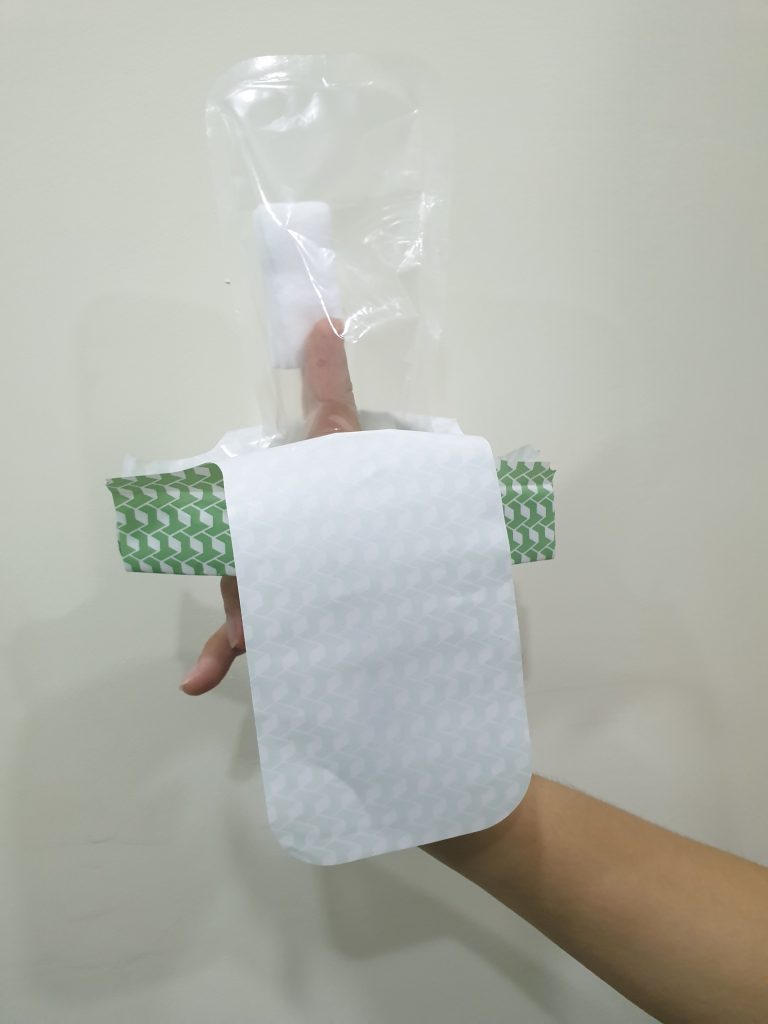 Twin Catalyst Sdn Bhd, Malaysia
Wondaleaf Unisex Condom is an internal/female condom in its default position, consisting of a thin polyurethane adhesive film which covers and sticks onto the vulvae (from the bellybutton to the anus, including the perineum) and a centrally located non-adhesive pouch which is inserted into the vagina, thereby covering the vagina completely and acting as a physical barrier between the penis and the vagina. The non-adhesive pouch can be inverted to turn it into an external/male condom, covering the penis completely with a loose-fitting membrane. The Wondaleaf Unisex Condom's external retention unit covers the opening of the vagina entirely, reducing the chances of misdirection or invagination. It also does not dangle outside the vagina. The Wondaleaf is currently available in Malaysia through www.wondaleaf.com.